No matter what kind of new Scion in Orlando
you have, it's important to make sure that you're giving your vehicle the kind of auto service it needs. Auto care is extremely important because it serves multiple purposes. 

It not only helps your Scion perform at its peak, but it also helps reduce the chances of normal wear and tear going unnoticed and potentially creating greater problems down the line. Whether you have a brand new 2013 Scion FR-S
or an older model-year of the Scion xD, we can help your vehicle stay in tip-top shape for a long time to come!
 
Orlando auto service benefits your Scion!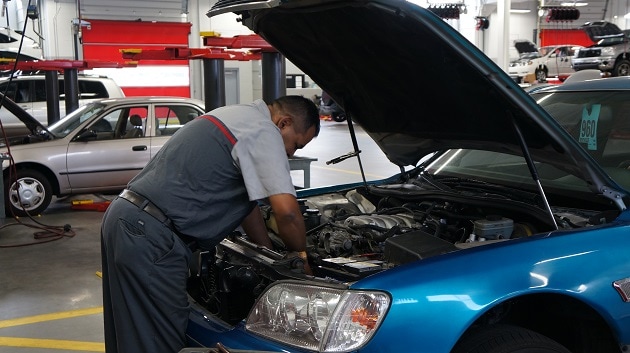 When you bring your Scion in for auto service in Orlando
, there's more than one mechanism and component that's examined to ensure that everything is up to par. Auto service helps make sure that your vehicle is ready for whatever the road might deliver.
   
Air filter: The air filter may seem like tiny component, but it plays a big role in routine auto service in Orlando. When it becomes too old or clogged then not enough air can flow into the engine. This makes it not only work harder, but also use more gasoline. Getting the air filter checked and replaced regularly helps increase fuel-efficiency and keeps air flow at a normal level.
   
Brake Service: Your new Scion needs more than its brake pads replaced from time to time. It's also important to check the entire system for signs of deterioration, and to make sure that everything is properly installed.  
   
Fluids: More than one type of fluid is found in your Scion that needs to be examined. Not only does the oil need to be changed, but the windshield wiper fluid and coolant needs to be checked as well!

   
Spark Plugs: Examining the condition of your Scion's spark plugs can be a great indication of how the vehicle is performing overall. Having one of our trained mechanics examine the spark plugs when you bring your vehicle in for routine maintenance means that they can be replaced right away when they start to show signs of deterioration. 
   
Tires: Regular tire changes, tire rotations, and air pressure checks are all important parts of auto service. Taking the time to examine these different aspects and ensure the tires are in good condition can help prevent great expenditures and stress down the road - such as a tire blow out and the need for roadside assistance!
Get important car parts from Scion of Orlando!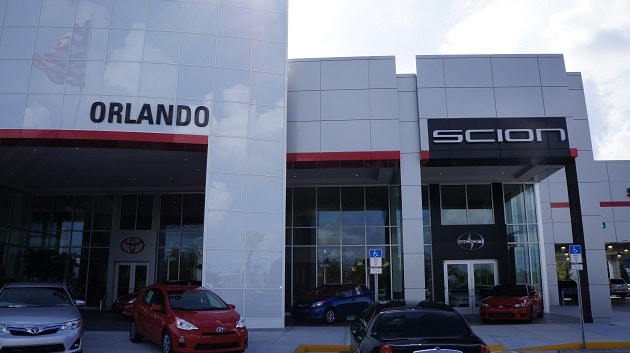 If you're interested in keeping up with regular auto service in Orlando by performing some routine maintenance at home, then you'll definitely want to make sure you have all the necessary tools to properly complete the tasks! Whether you have a new Toyota in Orlando or a new Scion, you can get all the car parts you need by visiting us. We sell Genuine Toyota and Scion parts
on-location so that you can get the materials you need at an affordable price and from a reliable location. Don't forget that we also consistently offer auto service specials so taking care of your vehicle doesn't have to cost too much!
Don't hesitate to contact us today to set up your Orlando auto service appointment, or to ask any questions you may have. You can reach us at (888) 525-1084!