You can expect to find a wide variety of
new Scion in Orlando
- and these vehicles come in multiple styles, too! Whether you're interested in getting the sporty 2014 Scion tC
in Orlando or would rather have the spacious style of the 2014 Scion xB
, you can always count on finding incredible safety no matter which model you choose. The Scion family is part of the incredible Toyota brand, so these vehicles have decades of automotive expertise and research that translate into their structure and design. This is extremely evident through the diverse safety mechanisms that are found in each new Scion.
 
New Scion in Orlando have the Toyota Star Safety System!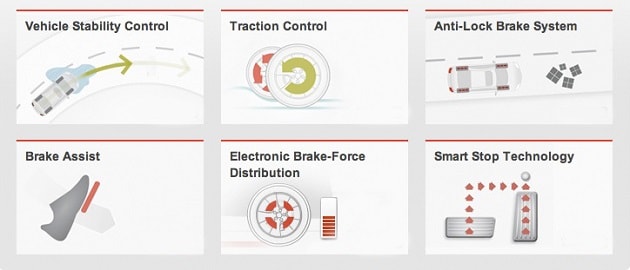 The Toyota Star Safety System is a legendary and refined system that uses multiple features to assist you and help keep everyone safe and secure at all times. With many different mechanisms working to help you stay in control of your vehicle, you can enjoy complete peace of mind while you're behind the wheel! The Toyota Star Safety System includes:
   
Vehicle Stability Control: This mechanism helps prevent the wheels from losing their traction. It works to reduce the engine power in your new Scion in Orlando and also applies the necessary amount of brake force to the wheels so you stay in your own lane. 
   
Traction Control: This feature helps your new Scion stay on the roads no matter what the weather conditions are.

   
Anti-Lock Brake System: A pulsing brake pressure is used and applied to each individual wheel. This helps prevent the brakes from locking up on your new Scion in Orlando!

   
Electronic Brake-Force Distribution: If you ever have to hit the brakes quickly and suddenly, it can cause the rear wheels to lock up. This feature helps distribute brake force evenly to keep this from occurring. 
   
Brake Assist: Hitting the brakes suddenly sometimes isn't enough to avoid an unexpected collision. This mechanism kicks in whenever it detects sudden braking, and applies full braking pressure to help avoid an accident.
   
Smart Stop Technology: If both pedals are ever pressed at the same time, Smart Stop Technology kicks in and reduces engine power. 
With this refined system in every new Scion
in Orlando, you can count on getting to your next destination safely and securely!
Enjoy multiple safety features in your new Scion!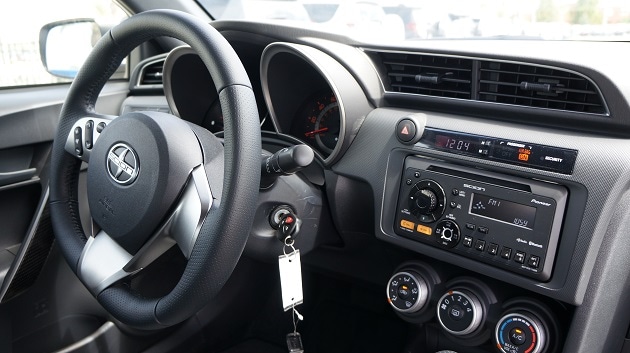 Beyond the Toyota Star Safety System, each of these vehicles in Orlando is also equipped with a variety of other components. These features can help you practice safe driving!
   
Advanced Airbag System: No matter which new Scion you choose, you can count on it being equipped with a stellar airbag system that is designed to provide optimum levels of safety!
   
Tire Pressure Monitor System: It can be difficult to gauge when the tires on your new Scion in Orlando need more air pressure. With this system, you'll know whenever it needs to be adjusted. This can help prevent future blowouts!
   
Bluetooth Wireless Technology: This technology not only helps you receive and make phone calls, but you can also wirelessly stream your music through this system! This alleviates the need for you to handle your phone while you're driving, which eliminates distractions.
   
Steering Wheel Mounted Audio Controls: Keeping your hands on the wheel is easier than ever when you have audio controls on your steering wheel to use the incredible sound system in your Orlando Scion

. 

Safety definitely comes first when you're in a 2014 Scion tC, or any other model we offer! You're sure to enjoy your time behind the wheel no matter which one of these vehicles you drive!