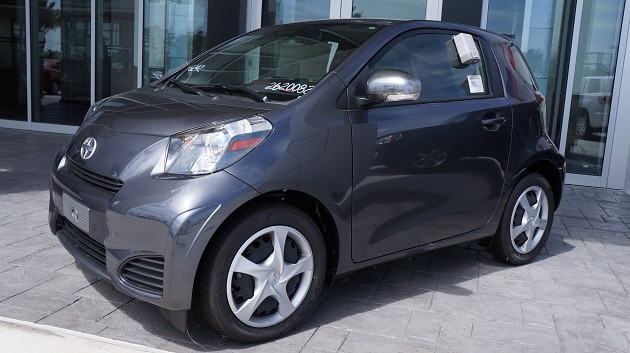 Do you want your new Scion in Orlando
to get the best fuel efficiency possible? It's not difficult when you practice simple guidelines, or use small tricks to help your Orlando Scion gives you the performance and fuel economy you desire! Each member of the new Scion family already delivers great gas mileage. Just look at the 2015 Scion iQ - you can get around 37 mpg when you're out on the highway in this vehicle! Small practices can help your vehicle achieve fantastic gas mileage on a day-to-day basis, though. Three simple changes can actually go far in helping your vehicle work for you, and your budget:

   
Driving efficiently

   
Keeping your car in the best condition possible
   

Planning and combining trips
Drive efficiently in your new Scion in Orlando!

Driving efficiently doesn't just mean arriving at your next destination in one piece. There are a few habits that you can implement when you're behind the wheel of your new Scion in Orlando, such as the 2015 Scion tC
, that can help it achieve its 23/31 mpg on a regular basis.
   
Speed Limit: Every vehicle achieves its best fuel efficiency at a different speed. Studies have shown that fuel economy actually begins to decrease when you're traveling at 50 mph or higher. This is part of why following the speed limit is so important. Not only is it safe, but it can help you save fuel and get better gas mileage!
   
Extra Weight: Whether you're behind the wheel of the 2014 Scion xB in Orlando, or sporty 2015 Scion FR-S, excess weight is going to negatively impact its fuel efficiency. One hundred extra pounds can reduce the fuel economy by up to two percent! Do your new Scion and its gas mileage a favor, and remove any extra items that might be weighing it down.

   

Cruise Control: Not only is it a convenient feature to use, but maintaining a consistent speed can help increase fuel efficiency, too!

These small modifications can positively impact how fuel efficient your new Scion in Orlando is, and aren't costly or time-consuming changes to make!
 
Maintain your new Orlando Scion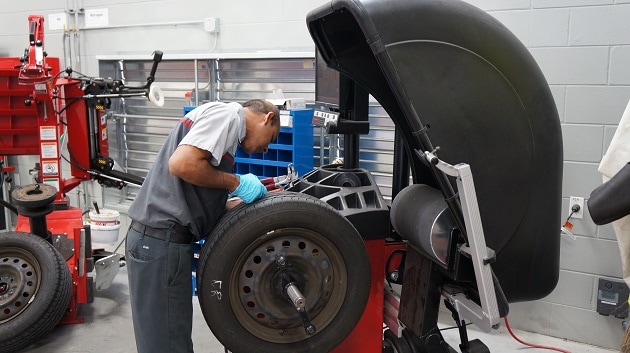 Taking in your new Scion for oil changes and necessary auto repair in Orlando
is always important if you want your vehicle to perform well and run smoothly. To help your new Scion get the best fuel efficiency possible, keep the following car service options in mind the next time you take it in for routine maintenance or any other kind of auto repair:
   
Tire Pressure: Having the correct tire pressure (not too much or too little) will not only help prevent blowouts, but it also can improve fuel economy by three percent!

   
Air Filter: Whether it just needs to be cleaned or replaced, this small change can save you big bucks at the gas station. It can potentially improve gas mileage by as much as ten percent. 
   

Type of Fuel: Not using the right type of gasoline can hurt not just the gas mileage you're getting, but also your new Scion's performance. Check the owner's manual to make sure your new Scion in Orlando is getting the kind of gasoline it needs to run great!
Make the most of every journey in Orlando!

This doesn't mean that every errand should turn into a big adventure. However, planning out your trips can help your vehicle last longer, perform better, and deliver fantastic fuel-efficiency. 
   
Combing errands into one day means that your vehicle isn't getting as much wear and tear versus if you took out every day to run small errands. 
   
Carpooling with friends and family can save everyone gas money and help keep fuel in the tank.

   

Live in a colder climate? Don't complain about the morning chill! Fuel is actually denser in the cold, so it will last longer!

Individually these small changes may not seem overly significant. However, if just a few are practiced then you could see a significant improvement in your new Scion's fuel economy - as much as a fifteen percent difference!

Want to make sure your new Scion in Orlando is giving you the best performance possible, or want to talk to a technician about other fuel efficient practices you could try? Come down and see us! We're located at 3575 Vineland Rd and are open until 10:00 pm!