You know you want a sports car, and you know that you want to get the most for your money. Who wouldn't? The challenge might come in deciding which sports car is the best one for your lifestyle, driving preferences, and budget. Two sports cars a lot of drivers consider before they make their purchase are the 2013 Honda Civic Si and the
2013 Scion tC in Orlando
. It might be difficult at first to try and decipher which of these vehicles is the better option to go with, but there are some characteristics that just can't be beat when you're driving the new Scion tC in Orlando!
Find affordable style in this new Scion tc!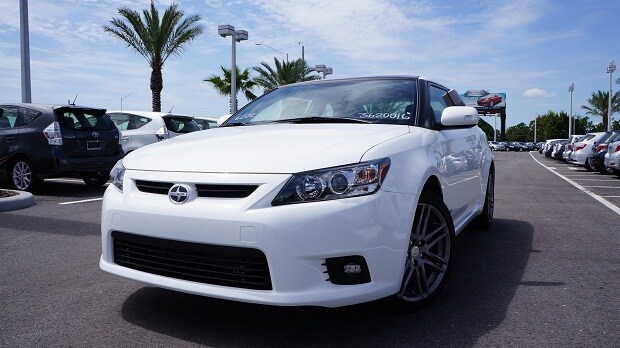 An important aspect that's important to check on with any vehicle purchase is the price. One of the great things about the 2013 Scion tC in Orlando is that it is offered at a pure price! This means that what you see is what you get! There aren't any hidden fees or secretive add-ons that could increase the out-of-pocket expense. In other words, you have the advantage of a starting MSRP of $19,480 for the manual transmission and a starting MSRP of $20,480 for the automatic transmission. These starting lower costs help keep the purchase price of this new Scion in Orlando at a very low and competitive price! The 2013 Honda Civic Si can't claim this same benefit, though. Its starting MSRP for a manual transmission is $22,515, already significantly higher than the new Scion tC. The various additions and features that can be altered can also quickly cause the price to increase for the Honda Civic Si, too.

Don't stress about safety in an Orlando Scion!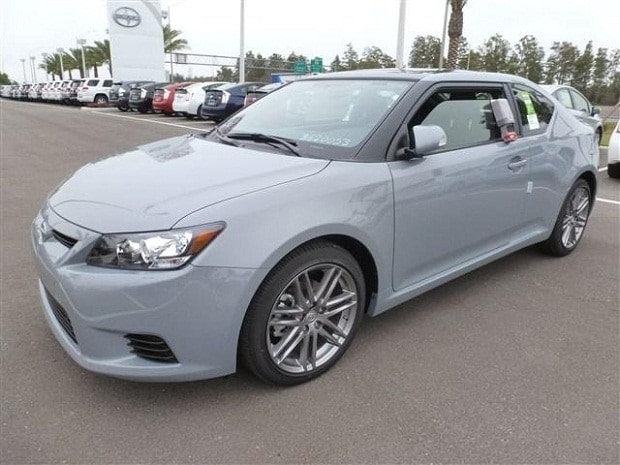 The 2013 Scion tC at Scion of Orlando also features specialized safety technology that the new Honda Civic Si does not offer. Here are just some of the innovative safety features you get to enjoy in this sleek ride:
Electronic Brake Force Distribution

All of these features are added safety mechanisms that this new Scion provides. Having these extra safety mechanisms helps the driver stay in complete control of the vehicle at all times, and gives added reassurance since the entire vehicle is designed to help keep every passenger safe and secure. This new Scion in Orlando
is also a much sleeker and more compact vehicle to drive around compared with the Honda Civic Si - an especially important characteristic if you're driving in the city! Just because this Scion sports a smaller and more polished design doesn't mean that it skimps on cargo room, though. In fact, it offers more than the Honda Civic Si! The 2013 Honda Civic Si only offers 11.7 cubic feet of cargo volume, while this Orlando Scion features 14.7 cubic feet of cargo volume! Since the 2013 Scion tC also delivers a better mpg than the 2013 Honda Civic Si, there's no reason gas prices should keep you from taking this vehicle out for a spin, either.
More cubic feet of cargo volume

With the amazing affordability it offers both on the lot and at the gas pump, this new Scion is sure to take you far without hurting your budget.

So what do you get when you drive home in this vehicle?

Don't hesitate to hop behind the wheel of the new Scion tC in Orlando to experience its many spectacular features that make it one of leading sports cars in the industry to drive. Call us with any questions or to set up an appointment at (888) 695-2893!